Was moral campaigner Mary Whitehouse ahead of her time?
Few people under 40 will remember her at all. However 30 years of Mary Whitehouse's diaries and letters in the Bodleian library reveal interesting lessons for modern Britain.
Mary's biggest campaign was against obscenity – mainly pornography. Her eldest son Paul, who inherited her diaries, says of the ongoing political debate about online harms, "I hear the stone rumbling in my mother's grave as she turns over".
Mary persistently lobbied MPs and ministers to draft legislation. Her successes include the 1978 Protection of Children Act, which criminalised for the first time the making of indecent images of children, the 1981 Indecent Displays (Control) Act which controlled sex shops and the displays of pornographic material in newsagents, and the 1984 Video Recordings Act, to regulate the explosion in the sale of extreme content (so-called "video nasties") in the new Wild West of home VCRs.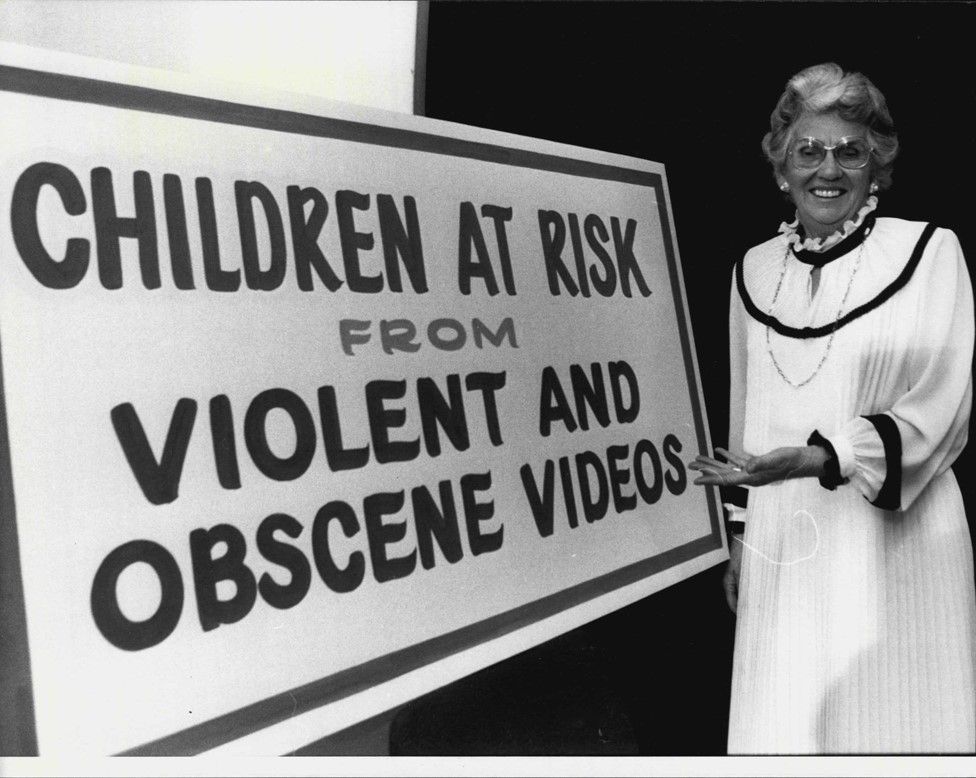 Mary Whitehouse was firmly allied with the right wing of the Conservative Party, but pornography brought out the Marxist in her as she astutely diagnosed that big business and exploitation (she used the term "sexploitation"), not freedom of expression, was driving the industry. She often said, "Pornography is the dirty face of capitalism".
In 1974 she wrote: "The young today are more pressurised and exploited than ever before. I'm fighting for their right not to be exploited."
Mary also warned against technology becoming out of control, while addressing a computer industry technology conference in Rome in November 1975.
"May I first share my fear that technology is overstepping itself," she said in her speech. "It does seem, to the lay mind, that the power of computer technology can reach a point where man is incapable of arresting the forces which he has released."
For more reading ; https://www.bbc.com/news/stories-60556060